Hi Babes! So I'm back with another bumpdate. This is going to be my 9-10 week pregnancy update and I'm currently 10 weeks and 5 days today!
My symptoms have changed slightly, mainly just my nausea isn't all day anymore it comes and goes and doesn't last as long now. But I'll definitely take that over all day nausea, lol. I'm still tired but it seems a bit better than before. I'm not as exhausted but still don't have a lot of energy or motivation to do much. Depression did creep up this time around, it kind of hit me hard and I was struggling for a bit. But I am working with my therapist and doctor for medication-free ways to help, so all is well there. I crave spicy foods and fruit day and night now. That would also probably explain the gas I've been having for the past few weeks as well. (Insert embarrassed and cry face emojis, lol.) My breasts are about a cup size bigger now already. I went from a 34/B to just about a 36/C now. My face has begun to get chubbier and I'm now definitely showing a little baby bump. During the night now I am a little restless at bedtime. I notice that I toss and turn for a while when I'm trying to get to sleep and I get hot while I'm sleeping as well. Laying on my stomach is becoming uncomfortable so I feel the time for that sleep position is coming to an end very soon. I will probably be grabbing a pregnancy pillow in the next few weeks.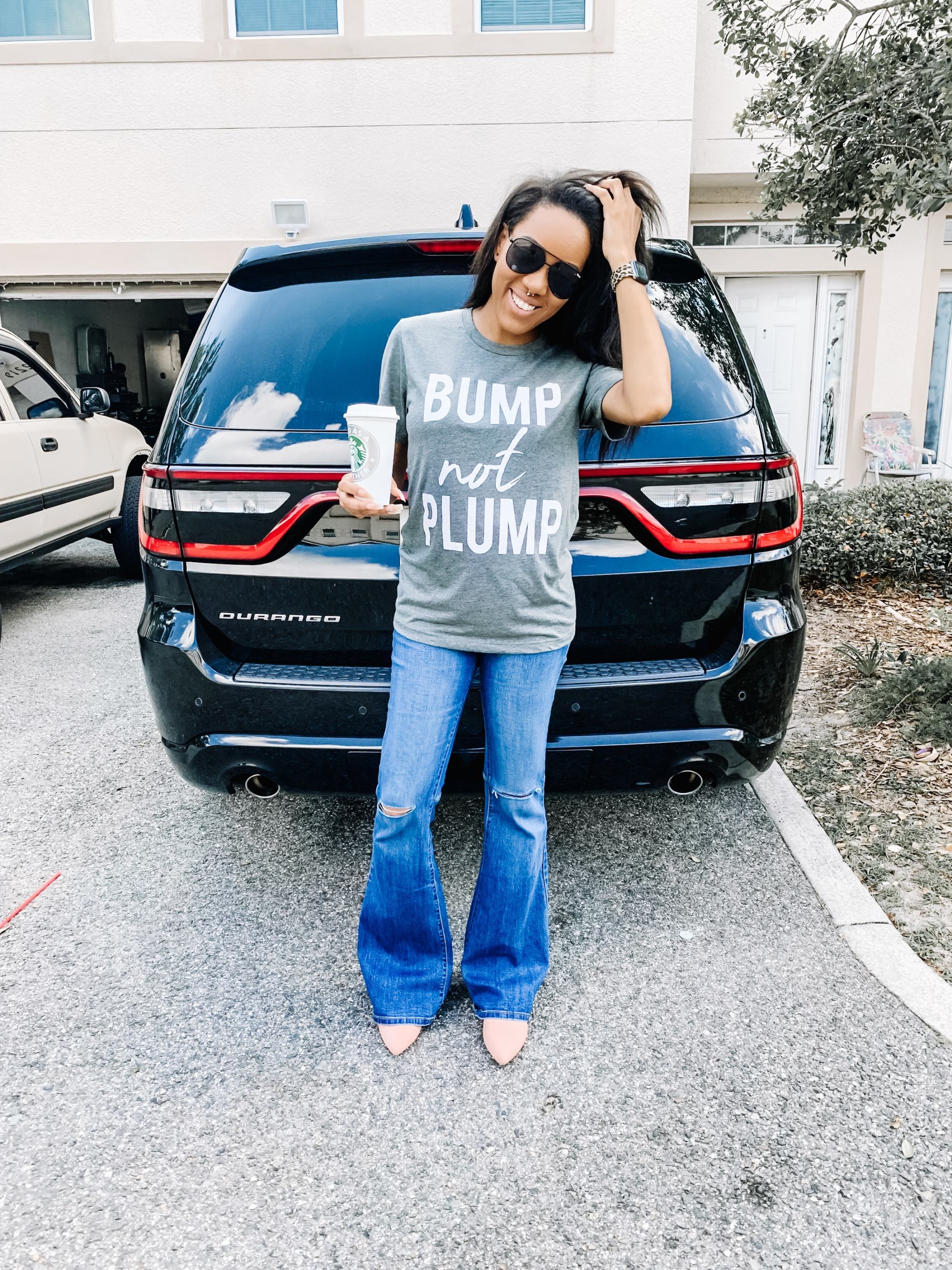 As far as weight gain, I believe I have gained about 10 pounds total since getting pregnant. I'm at 150 lbs right now and my prebaby weight was about 139-140 lbs. I have another doctors appointment this Tuesday for a full check up on me and then we will schedule another ultrasound now that I am seeing my new OBGYN whom I am so happy with. He's so much better than my last doctor thank the lord above. We've already done the blood work for genetic defects testing and to find out the gender, so in the coming weeks, we should have all that info and know what baby Harris number 4 will be.
Well, I think that's it for now in the updates department. I will start doing more and better bump pics when I'm showing a bit more because right now my belly is bigger I feel in the afternoon/evening time and little smaller in the morning. I hope you babes had an amazing Cinco De Mayo Weekend. Ours was pretty chill actually. As always, Where are my due date buddies? I haven't started taking bets yet but I feel like this one is going to come before its November 27th due date but we shall see. Also, are you Team Blue or Team Pink? I'm crossing my fingers for Team Blue this time around, lol. Leave your due date and guesses in the comments below.
Always Remember You're Beautiful!
-Lola