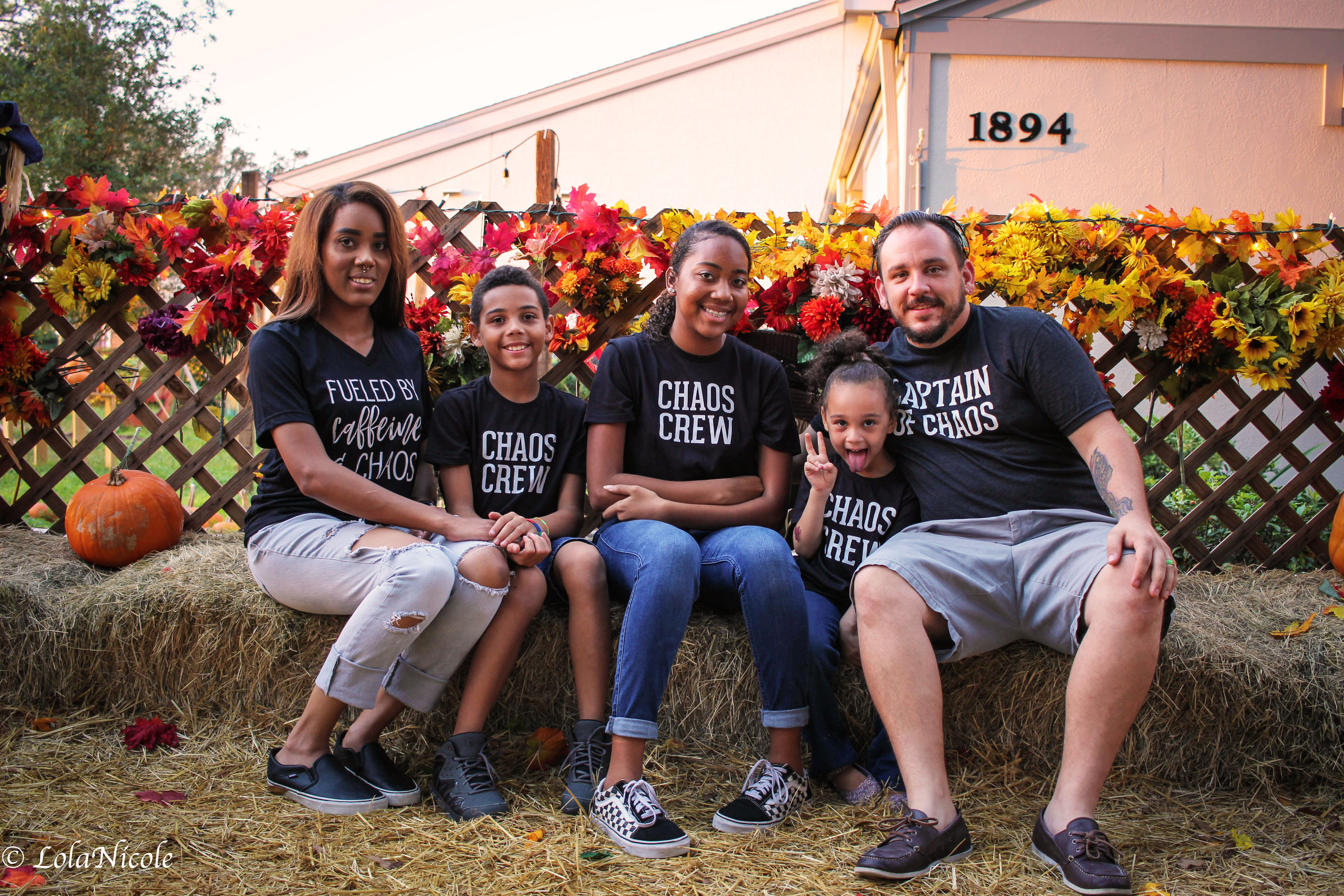 Welcome,
I'm Chantea and I go by Lola, an Iceland born Style Blogger living in Lawrenceville, GA. I'm a married mom of 2 girls and 1 boy, 1 angel baby and my dog, a chihuahua/dachshund mix Brooklen. I was a Navy brat and lived in the Northern states for years until we landed in Florida. I'm a Dual-Licensed Cosmetologist in Florida and Georgia but Skincare and Fashion are really what I love the most. I go by the name Lola Nicole because the name itself has significant meaning to me. Lola was my adorable Chihuahua puppy that I had to put down due to a seizure disorder she was born with and Nicole is my little sisters' middle name, she was diagnosed with Multiple Sclerosis at 18 and our family has been fighting it with her ever since. I wanted my blog to not only mean something but the name to mean something as well.
I have always been a lover of fashion. For as long as I can remember, so it only makes sense that now I would love being a blogger. I was adding fabric to the bottom of my jeans because I hit a growth spurt at the beginning of middle school, dreaming of working with designers, and I remember the first Louis Vuitton fanny pack I got from my mom in high school. (Still devastated to this day that it was stolen from me and never seen again.) But I was a broke college student and young mother. I was 18 and worked full time but hadn't started making anywhere near what I needed to make to afford the closet I was dreaming of. I have a Classic, simple and traditional style with a bit of a bohemian feel.
I like the basics like black, white, and grey but I love a good pop of color, or a fun print or pattern. I love a relaxed and easy style and I like to dress it up at times as well. So I learned to thrift and sale shop my way to a better wardrobe during that time to build my Classic/Bohemian wardrobe and I wanted to start my blog so I could show other college students and mothers that you can have the fabulous wardrobe you want without needing a huge budget. Young or Mature, I want everyone to have the chance to dress how they want no matter their budget. There may be a splurge here and there, but my blog is a place to go where you don't have to feel intimidated by what's shown because there's something for everyone's budget here. I hope this made you feel like we know each other a little more and makes you love my blog just a little more.
Where are you from?
I was born in Reykjavik, Iceland and moved around the states (my dad was in the Navy) and currently reside in Florida.
How tall are you?
I'm 5'8 (35" pants inseam)
What camera do you use?
I use a Canon EOS Rebel SL1 for beauty & review videos and blog photos and a Canon SX730 HS for blogging on my YouTube channel. I also have different lenses and filters.
Who takes your pictures?
Mainly my husband Kevin. He used to be a photographer so he's always my go-to for photos. On occasion, I will work with another photographer but he's usually my go to.
Disclaimer:
Lola Nicole does not share personal information with third parties, nor do we store information we collect about your visit to this blog for use other than to analyze content performance through the use of cookies, which you can turn off at any time by modifying your Internet browser's settings. Any affiliated links on my blog when you click and/or make a purchase through certain links on the site or any related social media platforms, I may make a commission from it. I will always disclose a sponsored post. All images are the property of Lola Nicole unless otherwise stated. All opinions and reviews are my own.
Always remember you're beautiful!
-Lola